Thank you for the successful technology day.
BETTER – MORE EFFICIENT – HAPPIER
Together we can achieve a lot. We are there for you when you need us.
Hannusch Industrieelektronik
In-depth experience through extensive fields of activity in many technology and manufacturing areas. The constant dialogue with our customers forms the basis for a trusting and open partnership. First and foremost is customer satisfaction, competent advice & support, as well as high service quality. Successfully meet customer requirements and the challenges of the market with flexible structures.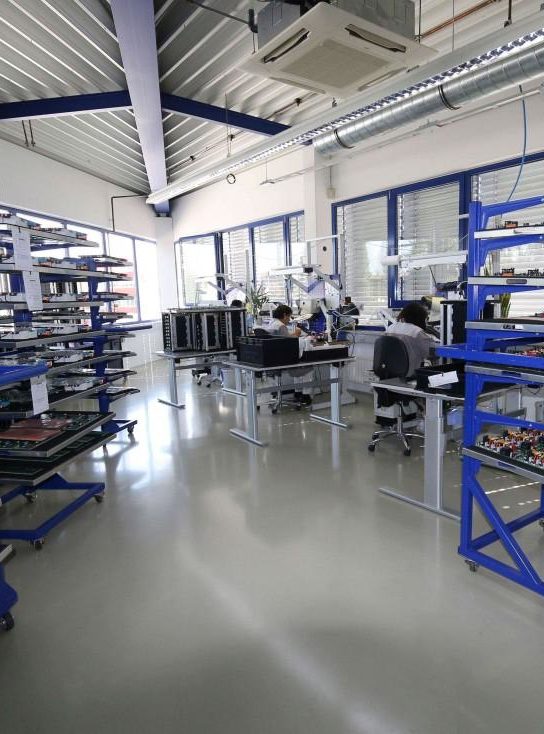 Sound experience through our extensive fields of activity in many areas.
We are certified according to the QM standard "DIN EN ISO 9001" and "DIN EN ISO 14001".
HANNUSCH INDUSTRIEELEKTRONIK
Start your career at Hannusch Industrieelektronik – grow with us in the industry!
Jetzt bei uns durchstarten!
Are you looking for a career in industrial electronics? Then Hannusch Industrieelektronik is the right choice for you! As a leader in our industry, we offer our employees a unique opportunity to develop and develop their skills and expertise.
We offer a challenging and dynamic work environment in which you can contribute and implement your talents and ideas. Our employees work on challenging projects using the latest technology and have the opportunity to exchange and learn with other professionals.
In addition, we offer comprehensive training and development programs that enable our employees to achieve their career goals. We believe in a good work-life balance and support our employees in achieving it.
If you want to be part of an innovative and dedicated team and take your career in industrial electronics to the next level, apply to Hannusch Industrieelektronik today!
Social Engagement
Among other things, the following are supported:
Basketball in Ulm and its youth development
Football department of TSV Seissen and its youth development
"Student Breakfast" at the Erich Kästner School in Laichingen
Laichingen Civic Foundation
Swing for children's playground in Berghülen
Donation of €10,000 for help in the Ahr Valley

Education partnerships – "School meets business"
mit der Anne-Frank-Realschule, Laichingen
mit dem Albert-Schweitzer-Gymasium, Laichingen
unter der Leitung der IHK Ulm
Sponsorship of elementary schools with electronics / experimental kits - ``Electronics for children``
Grundschule, Feldstetten
Blautopf-Grundschule, Blaubeuren
Cooperation Agreement
Werkrealschule Laichingen